[Co-President]
Dorna is in her third year at McGill Law. She is German born and Toronto raised but has Persian roots. Dorna is actively involved in the McGill community: she is currently the Executive Editor at the McGill Journal of Sustainable Development Law and is an RA for a few law professors. In her spare time, Dorna loves to travel, read and host dinner parties.
Career wise, Dorna hopes to one day combine her interests in litigation and business law.

"If I sit silently, I have sinned." - Dr. Mohammad Mossadegh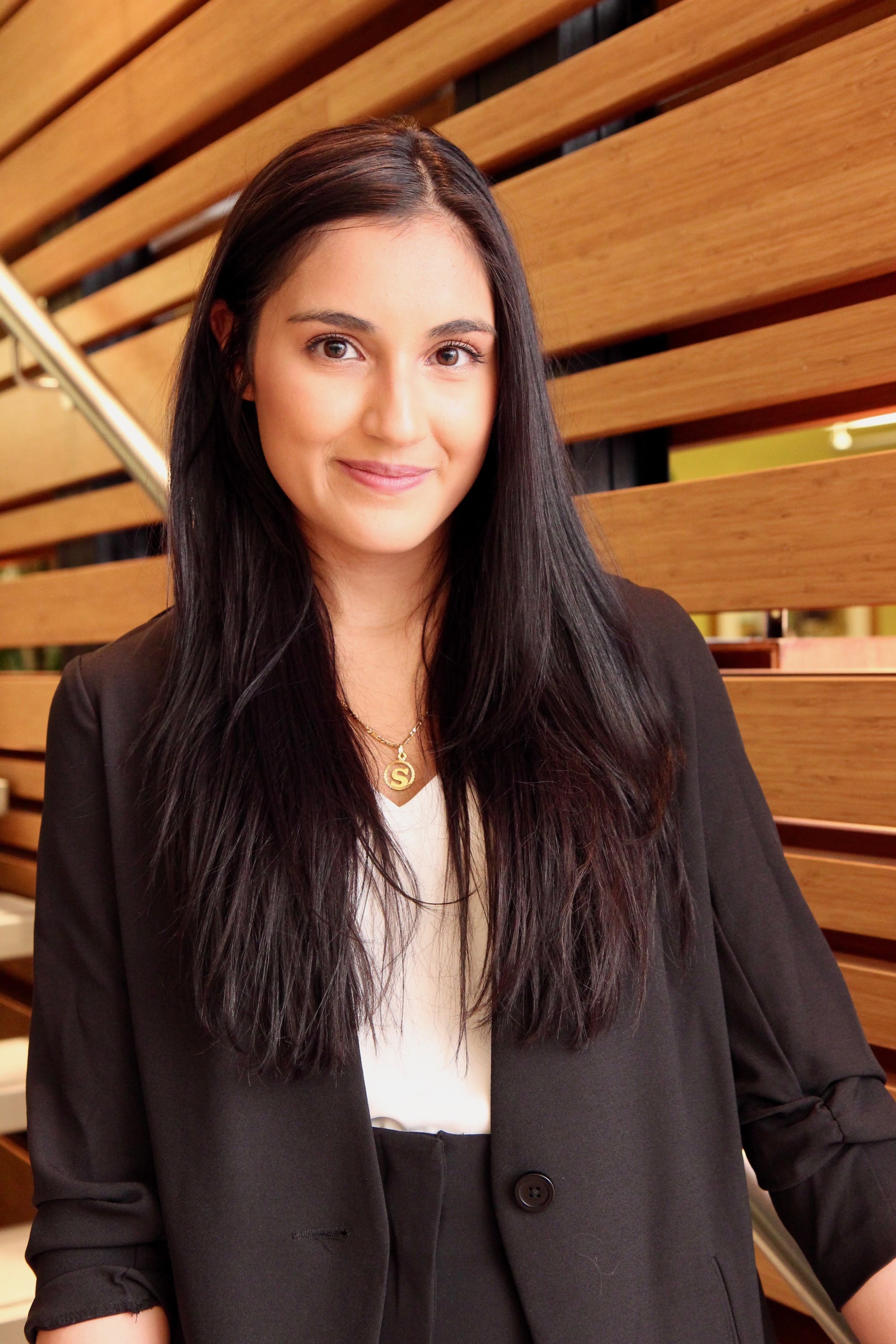 [Co-President]
A Montreal native, Sabrina completed her undergraduate studies in Political Science with minors in History and Philosophy at the University of Toronto. She comes from a mixed Iraqi-Italian family with an oversized golden doodle.
Sabrina is passionate about private law, particularly the areas of property, agency, and succession.
"We rise by lifting others."
[VP Communications]
Catalina was born and raised in Beirut, Lebanon, and holds a Bachelor of Arts and Science in Environmental Science with a minor in Political Science from McGill University.
Catalina is passionate about environment law and policy, as well as international climate law.
"Nevertheless, She persisted."
[VP Communications]
Raghad is an Omani student studying for her LLB at the University of Edinburgh, Scotland. She spent her early years in Oxford before moving back to her hometown, Muscat to complete high school. She is at McGill for a year-long exchange.
Raghad is interested in international corporate law, particularly in the area of financing and securitization.
"I have the right to life, liberty and chicken wings" - Mindy Kaling
[VP External]
Bianca grew up in Toronto, and pursued her Honours Bachelor of Health Sciences at Western University, and Masters of Global Health at McMaster University, with an exchange completed at Maastricht University, The Netherlands. Bianca is ethnically from Goa, India.
Bianca is passionate about children and youth access to legal education and justice; the intersection of health, migration, policy and the law; Indigenous law; domestic and international criminal law; and the anthropology, sociology and philosophy of law.
"Be the change that you wish to see in the world" - Mahatma Ghandi
[VP Events]
Prudence Etkin is in her third year at McGill Law. She was born in Jamaica and grew up in Winnipeg, Manitoba. In her spare time, she enjoys cooking, creating recipes, travelling, and planning for her next culinary experience.
Prudence hope to one day be able to combine her love of food and technology in her future career.
"One's life has value so long as one attributes value to the life of others, by means of love, friendship, indignation and compassion." – Simone de Beauvoir
[VP Events]
Egyptian born and raised, Efat came to Montreal in 2013 to pursue her BA in political science and anthropology. Efat is particularly interested in the fields of corporate law and arbitration.
When she is not studying, Efat enjoys playing the piano and composing music in her spare time, usually synthesizing middle eastern melodies with jazz and/or classical music.
"be kind, always"
[VP Finance]
ZiChen Gao was born in China, she spent sometimes living in the US and Australia before moving to Canada and settling down in Montreal.
ZiChen is in her third year at McGill Law. She graduated from Marianopolis College with a degree in Honours Commerce. She has an interest in general corporate law and is part of the executive committee of the McGill Business Law Associaction. Apart from law school, she enjoys travelling, drawing, writing blogs, reading novels and playing piano.
"Enjoy all you have while pursuing all you want."